Brighten up your DVD/blu-ray menus with this special pack of famous movie fonts! Learn how to get new fonts and install them on your PC -for free-!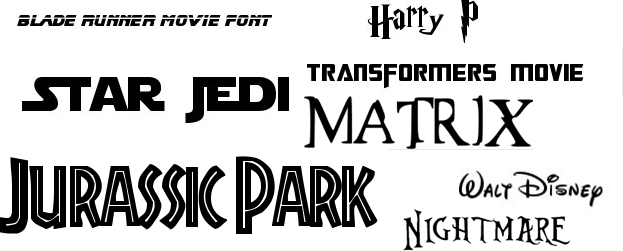 Whether you're actually converting the real movie or not, these awesome fonts will add a special touch and be a nice change from the boring Arial and Times New Roman!
Our software will offer for menu text customization any font installed on your computer, so all you need to do is
know where to get the fonts and install them on your PC.
In the zip file below, you'll find the iconic fonts for movies such as The Godfather, Star Wars, Harry Potter, Blade Runner, the Matrix, Jurassic Park, Disney, Transformers, the nightmare before Christmas, all already downloaded and ready to be installed. But you can find more free fonts from websites such as
http://www.dafont.com
,
http://www.urbanfonts.como
r or
http://www.1001freefonts.com
1. Download the font you like. Well that's easy: click on Download, and the font will download onto your computer, simply go to "Downloads" on your PC, and you'll find a .zip (or.rar) file with the name of the font. You'll need to unzip the file, if you don't already have a tool for this, download the free
http://www.winzip.com/
. (If you're using the fonts in the pack, of course skip this step as they've already been downloaded for you)
2. Double click on the compressed file to open it. You will see the following in the folder: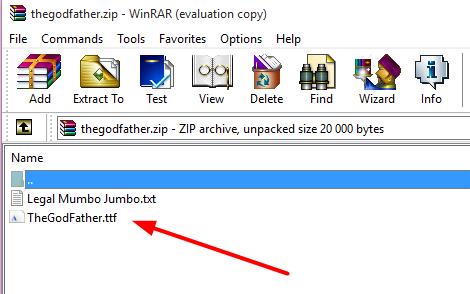 3. Double click on the .ttf file to open it.
4. Click on "install" button at the top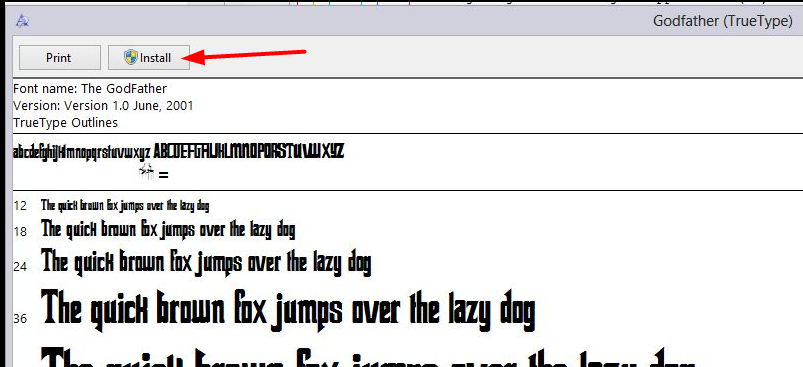 That's it, you're done!! Super easy! Now the font is installed on the computer, which means you can use it for any text writing purposes (emails, word docs… ).
To
use the font in your DVD/Blu-ray menu,
follow the following instructions. (Menu customization is only available in ConvertXtoDVD or ConvertXtoHD ):
1. Insert your file(s) into the software
2. In the treeview, select the item you want to edit, in my example the text of the Root menu, which will be displayed when inserting the disk. Double click on it, then click on the little square icon on its right (see below)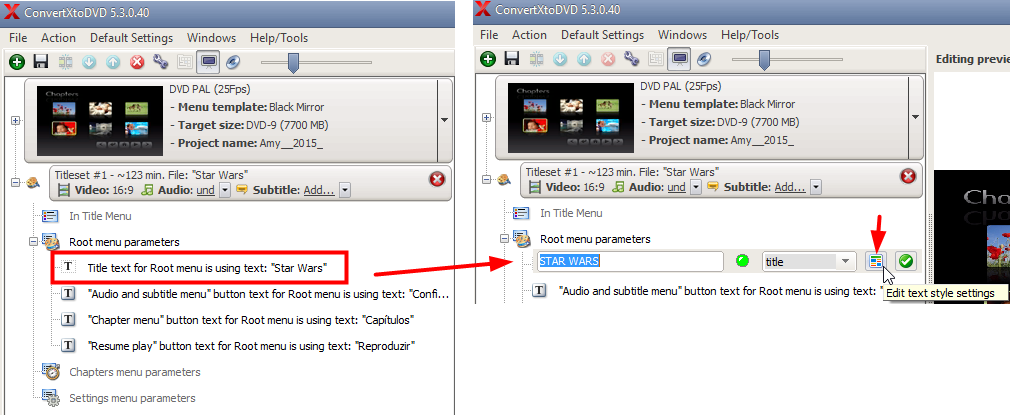 3. The text style editor window opens: simply select the font name in the drop down menu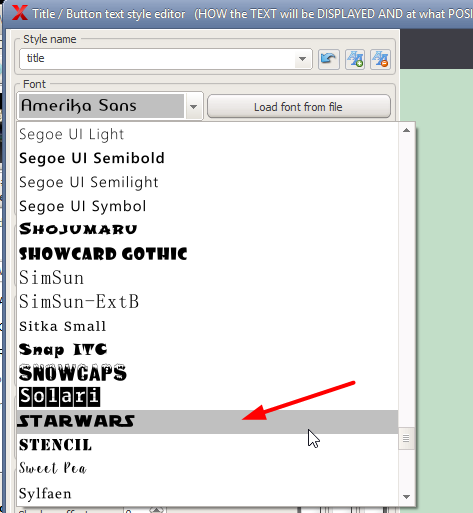 4. Check the result in the preview window: Tah dah!

Download our special movie fonts pack!!!: