Understanding Blu-ray Structure
With our
VSO Video Converter
,
Blu-ray Converter
and
DVD Converter
programs you can now create and copy Blu-ray videos, and you can also watch Blu-ray folders with our media player,
VSO Media Player
.
But the tricky part is to understand which folder or file contains the actual movie, for when you open the structure is seems to be made of a maze of different files with no self- explanatory names.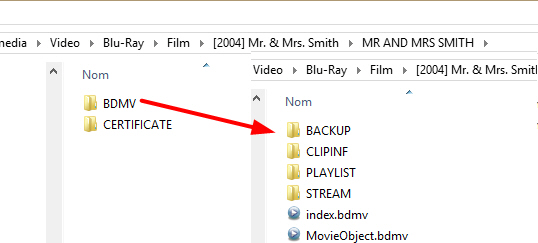 The Blu-ray file is made of two main directories: BDMV and Certificate. You can leave out the Certificate folder which contains info that will be used for playback on certain devices.
The BDMV structure is divided into sub-folders:
"Playlist" contains database files for video playlists,
"Clipinf" stores database files for clips,
"Stream" contains both audio and video files used for streaming,
"Auxdata" contains sound and font files used in menus
"Backup" is home to backup files.
Good to know: Audio and Video
The information used for video and audio on Blu-Ray discs follows a special format called the BDAV MPEG-2 transport stream. Video and audio are handled differently on commercial BDMV (Blu-ray Disc Movie) discs than on the recordable Blu-Ray discs sold for home computer use.
So, which file do I need to insert into the VSO converters for conversion (or copy) and which file do I need to insert into VSO Media Player for playback?
Well the good news is: you don't even have to worry about picking the right file from the Blu-ray structure. Because with all our software supporting Blu-ray files, a clever "discriminator" feature is embedded and it recognizes the right file
All you have to do is insert or drag and drop any folder or file (even an mts file)into the software and it will pick up the Blu-ray content and sort it on its own (main movie, bonuses, different angles). Now all you have to do is to select the files that you want to keep for conversion or playback.
Yes, our programs are THAT awesome
!