How to have your subtitles displayed correctly?
If you have subtitles in a foreign language, especially one with non-latin characters (arabic, asian, greek, Russian, etc), you may have an incorrect display of these subs in the preview window of ConvertXtoDVd and VSO Video Converter.
Don't worry though, the solution is simple: you need to choose the correct code page for these characters. The code page is responsible for character recognition and display.
Here is how to do this with ConvertXtoDVD
1. Load your subtitles into the program (this will work with SRT format only) in the Subtitles Tab, then click on the "…" icon on the right.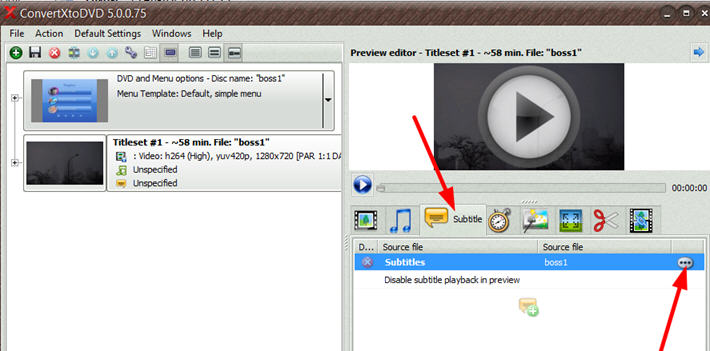 2. The editing window opens. On the left you'll find a drop-down list for the code page available. There you simply need to try the ones that correspond to your language and check on the preview if the display is correct.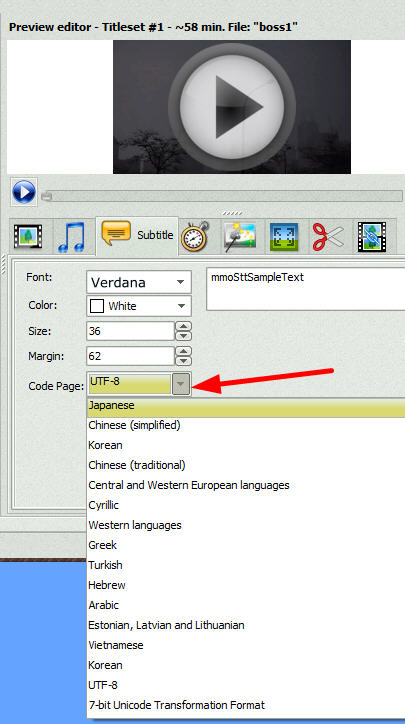 3. Be aware that there is not just one code page for one language. For instance, if you usually use .srt file in French, depending on the file encoding, can work fine with one code page and not another.
Note: the different code page for "latin languages" that usually work are Western languages, UTF8, UTF7 and ASCII, depending on your file.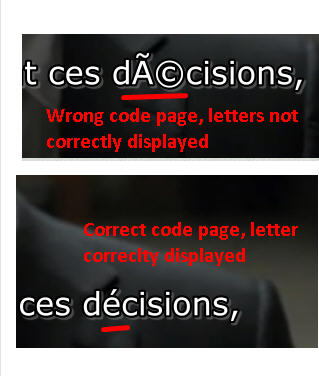 4. If you cannot find a single code page that works for your file, we have a longer list available. To access this list, click on "show advanced" , then "more" , in the window that opens, you have a complete list of code pages available.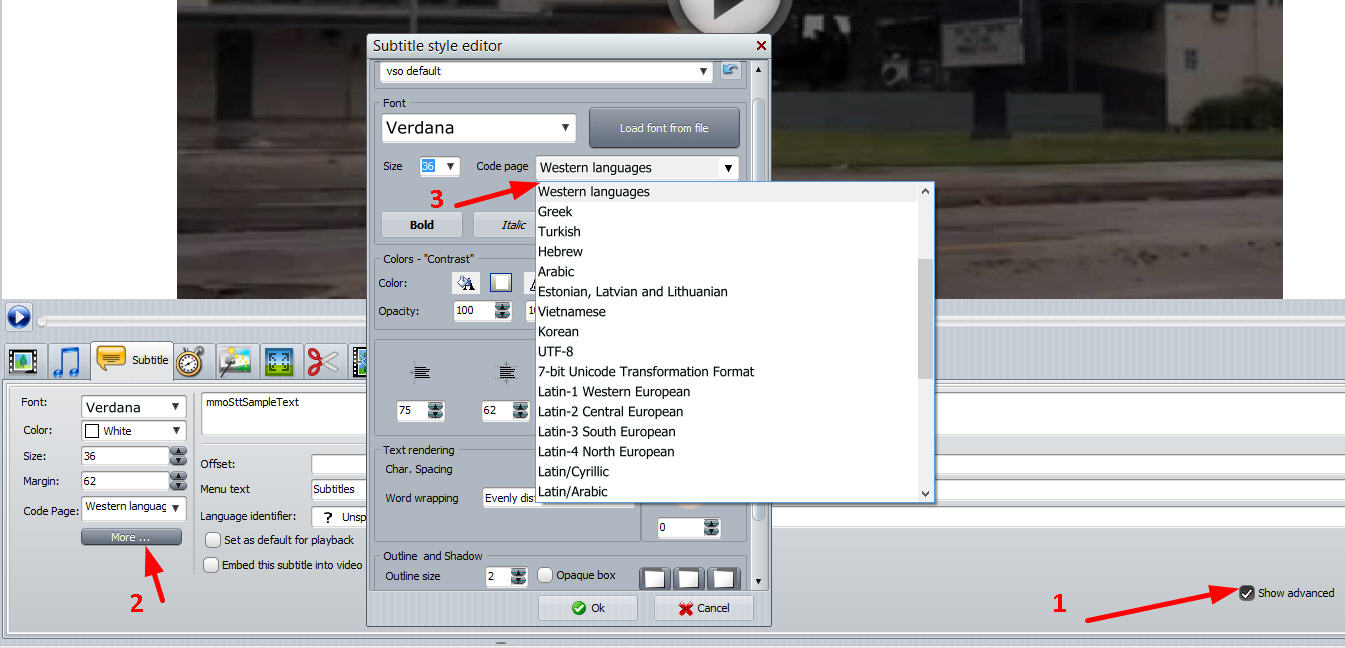 For VSO Video Converter, :
1. Load your file, then click on the icon on the right of the file to open the video editing window :

2. If your file doesn't already have subtitles, load your subtitles by clicking on the T icon at the bottom. Once loaded, click on the sub track to open the subtitles editor at the top (left side):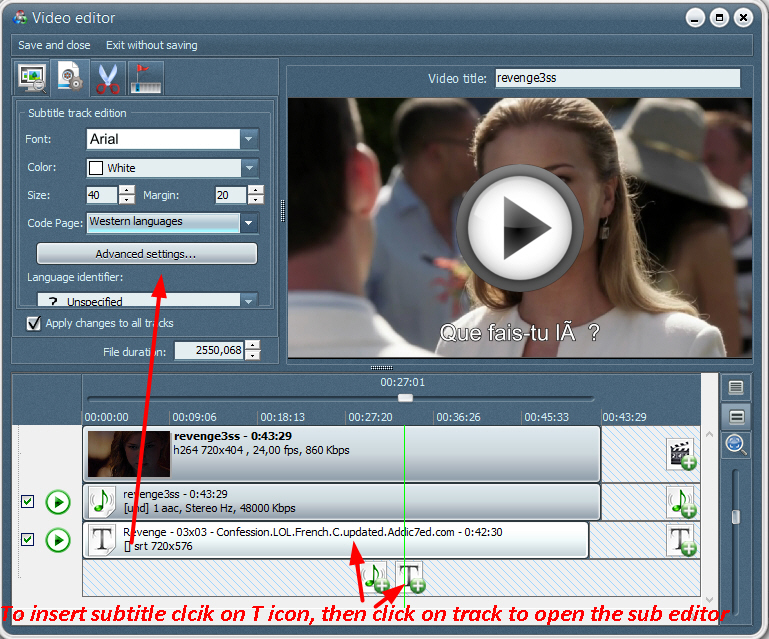 3. Use the preview screen to check the subtitles, if they are not displayed correctly, then on the left hand side, browse for the code page until you find the correct one (check with the preview player).