Hi.
Today i tried the new VSOD beta (5.0.1.58) hoping to see that the SSL issue i had in the previous beta version was fixed, but unfortunally it still present, but now it show more bugs than before.
After program installation, each time i try to activate/deactivate SSL support, i get this error during SSL certificate installation: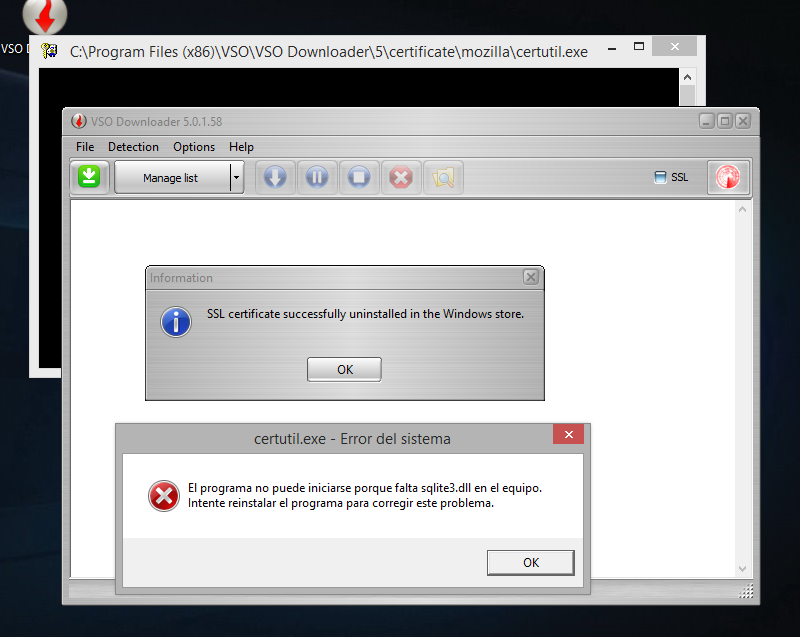 It says about a missing sqlite3.dll file. If i accept this error message, SSL seems to be activated but like in the previous beta, i can't load any HTTPS site on Chrome or Firefox. Only after disabling SSL i can open any HTTPS site again.
I hope somebody in the support team can help me with this issue that still present since version 5.0.1.57 beta.
Thank you.