This January, we asked those of you would read our monthly Newsletter what they thought about it.
We want to thank everyone that took the time to answer the survey and gave their honest opinion. Also some of you did gave us great feedback, but forgot to include their email address, so we cannot respond... If you do want to get an answer to your question or suggestion please use this form:
http://www.vso-software.fr/contactform.php
Again for the nice words we received
This is really giving us motivation to serve you even better!
Here are some of the results of the survey (with comments ... or not)
Question 5: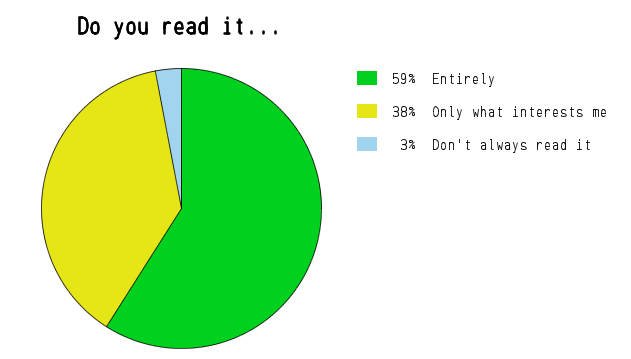 Question 6: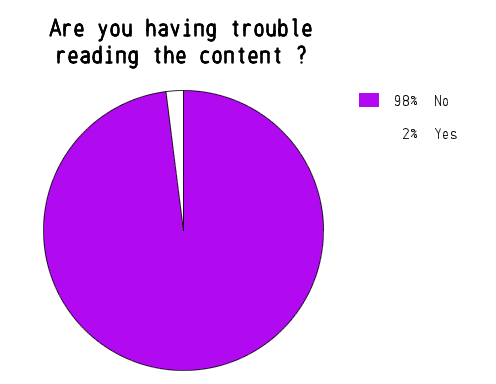 Question 7: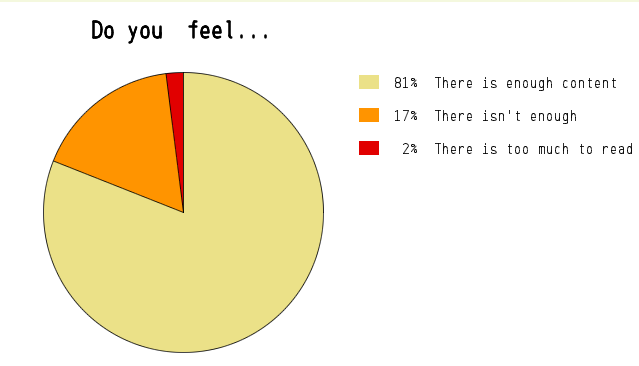 Looks like we can carry on the way we're doing things
Question 8: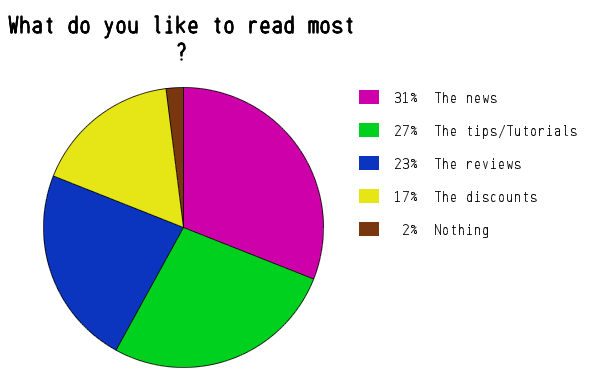 Again, the results are evenly distributed, so no major changes ahead here.
Question 9: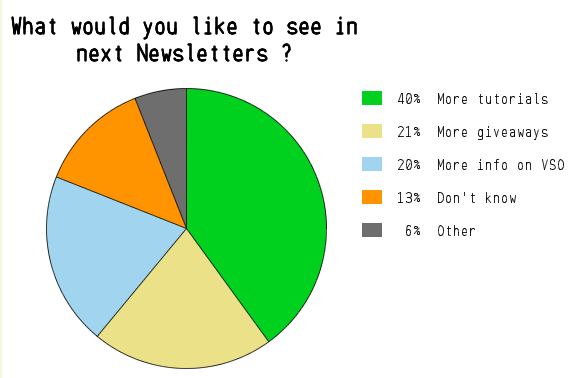 We will include more tutorials and guides , and think up of giveaways idea
Question 10: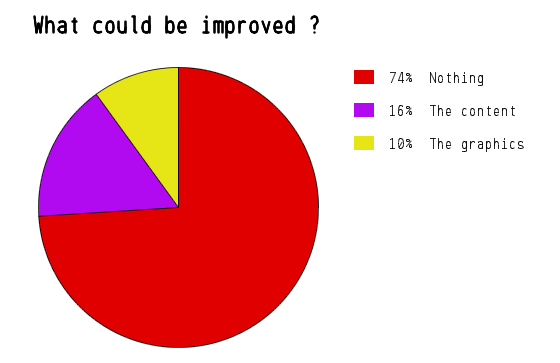 Yes! I love that graph !
Question 11: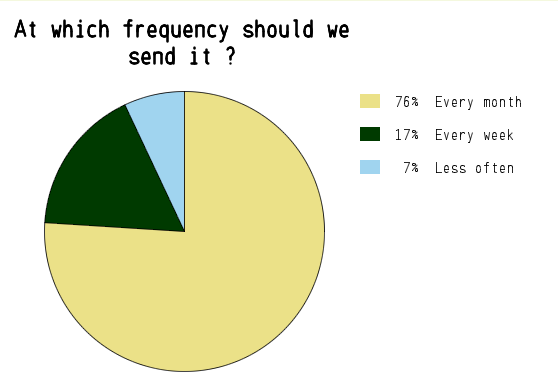 OK we'll keep sending it every month
Question 12: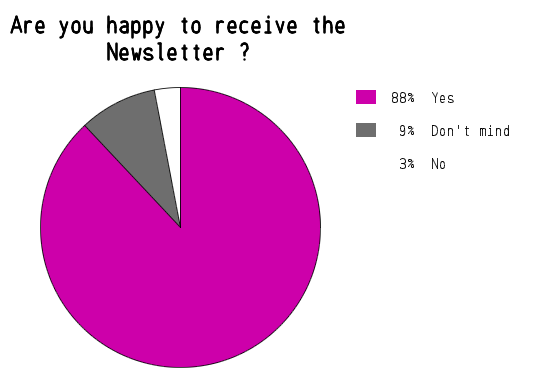 What can we say ? Customer satisfaction is our n°1 goal.
Looking forward to send you the next issue of the Newsletter