Hi
So you've converted a video with subtitles and now you're watching it on your DVD player or media player and they're nowhere to be seen ?
We're here to the rescue!
First of all, make sure the subtitles were correctly added to the video, see this post:
http://www.vso-software.fr/faq/add_subtitles_to_dvd/add_subtitles_to_dvd.php
Then you need to know that some players do not automatically play subtitles and you need to activate them.
For DVD players, you simply need to press the "SUBTITLE" button of the DVD player remote control. Yes it's there amongst all the buttons, look closely: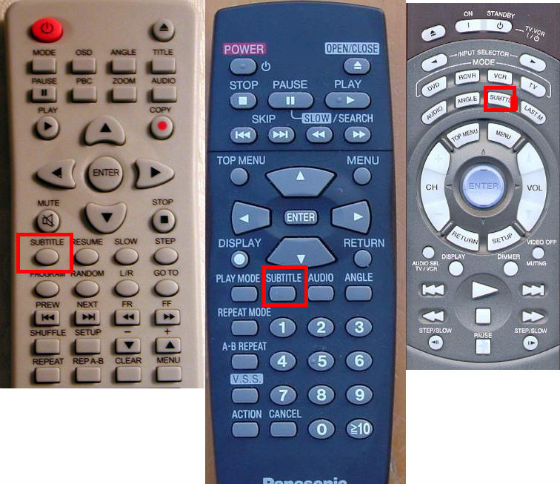 By pressing on the button, you will be able to chose the subtitle track if there is more than one. With some remote control , if you press the button once, you'll get the first sub track, if you press it twice, the second subtitle rack will appear, etc...
The subs will appear after a few seconds.
If you're playing the video on your PC then you'll need to activate the subtitles in the player.
We recommend you use VLC media player (with other media players the option to view the subs is sometimes.. non-existent)
Here is how to activate the subs with VLC: go to Video / Subtitle Track and select the track of your choice.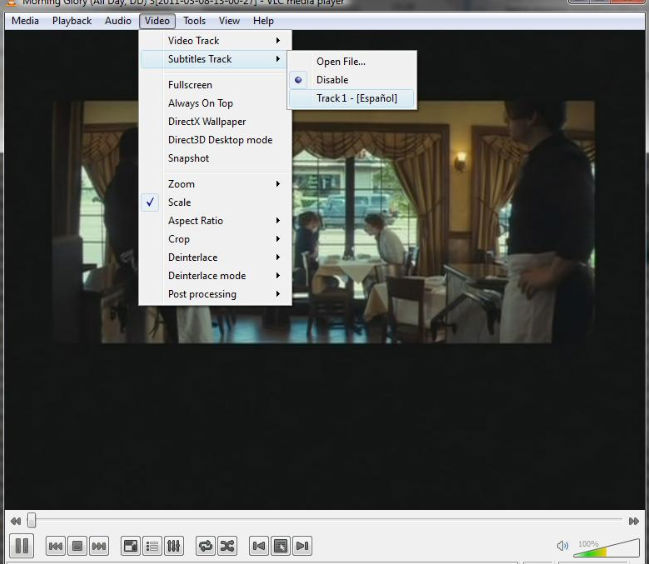 There you are! again, wait a few seconds for the subs to appear.
You also have the option to activate the subtitles directly from the DVD menu, just like a standard DVD. Beware though, that most, but not all our Menu templates offer this option.
If your subs come out desynchronized, we recommend the free programm Subtitle Workshop to synchronize them. Here is how to use it:
http://forums.vso-software.fr/guide-sync-subtitles-combine-cd1-and-cd2-movie-subs-t11416.html
We also recommend this website to get your subs:
http://www.opensubtitles.org
Happy subtitling !